Rescue Strut Training with Don's Towing
In the months of June and July members of the Auburn Fire Dept. conducted vehicle stabilization and extrication training at Don's Towing on Washington st. in Auburn. The Fire Dept. acquired some new equipment over the past year and was afforded the opportunity to use this equipment. The new equipment is the Paratech Rescue Strut Vehicle Stabilization Kit. These struts can be used to stabilize a vehicle that has rolled over, as well as supporting most types of vehicles from moving to prevent further damage / injury to patients and rescue crews at an emergency scene. These struts paired with traditional extrication equipment make for a good rescue equipment package.
Thanks to Don and his crew at Don's No Preference Towing for providing wrecked vehicles and the space to train in. Don has always been gracious for providing cars and a training area in the past at no cost to the Auburn Fire Department, in turn, saving the taxpayers this training expense.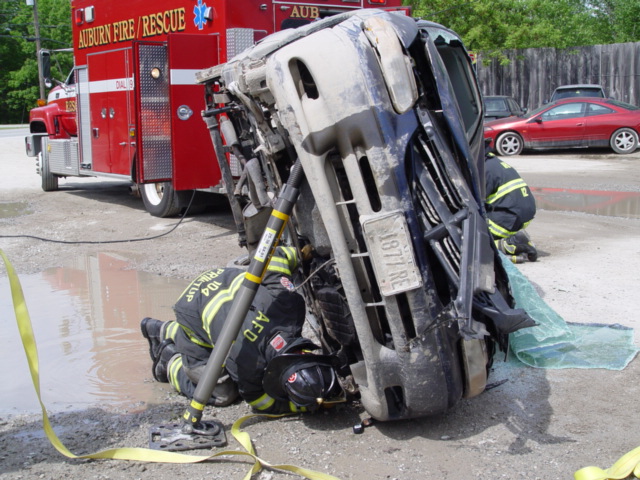 Firefighter Tom Printup is scene in the picture setting up Paratech Rescue Struts

________________________________________________