Updated On: Sep 263, 2013
The Auburn Fire Department operates out of three different fire stations:
Auburn Fire Headquarters: 550 Minot Ave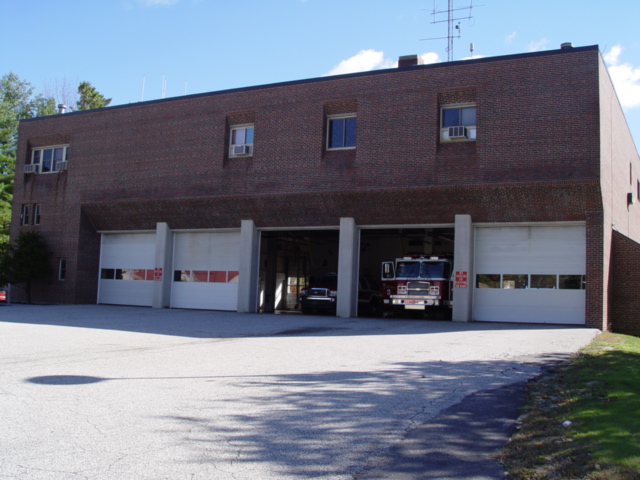 Headquarters staff a Battalion Chief, Captain, Lieutenant, and two firefighters that staff Engine 3, 315 and 316(The forestry unit was taken Out of Service in November 2010).
Engine-3 315 "Command Vehicle"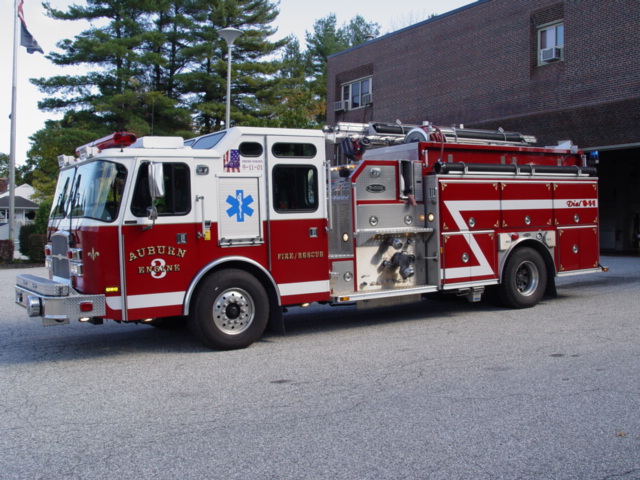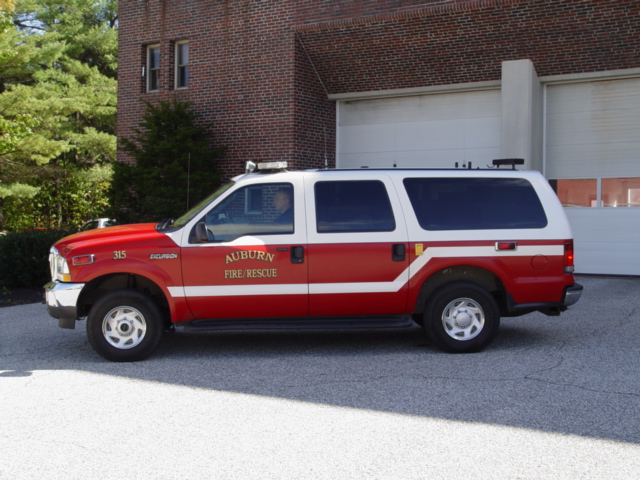 Engine 1 (Spare Engine) Utility 316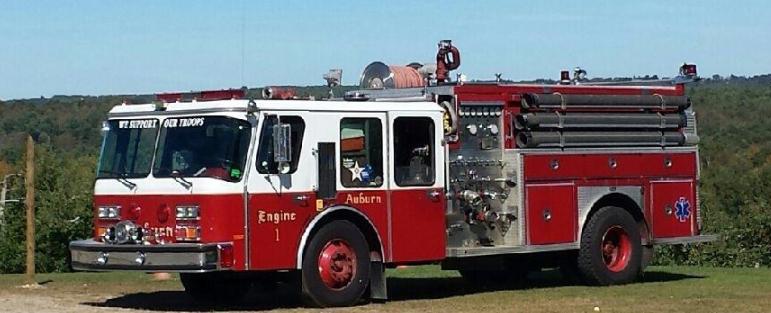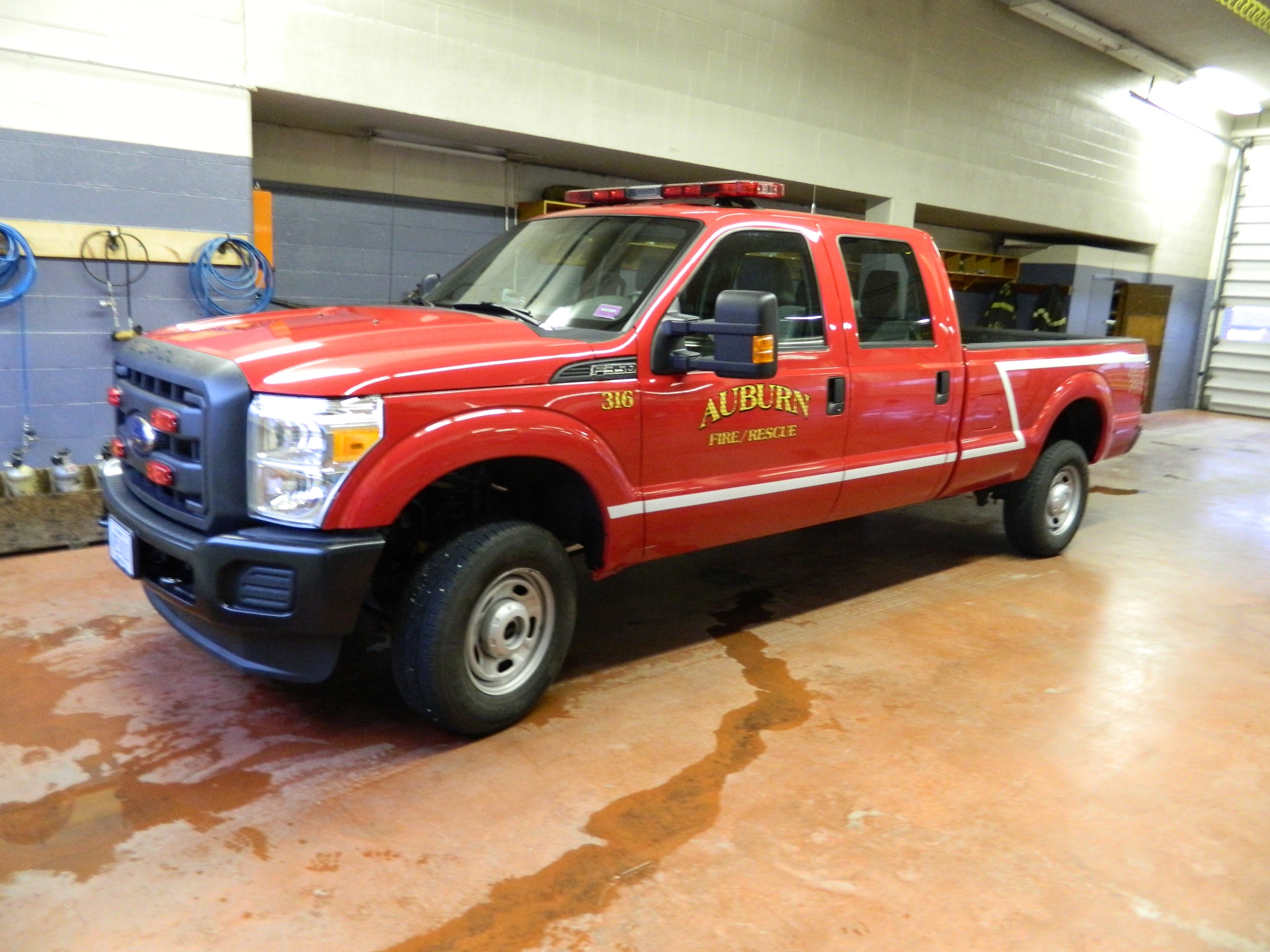 Engine 3 is a 2006 E-One Cyclone II Cab with a 1750 GPM Hale pump. This truck is equipped with a full set of Amkus extrication tools, a CAFS system and carries 1000 gallons of water on it. 315 is a 2004 Ford Excursion that is eqiupped with the needed equipment and materials for a commander to operate and run a variety of emergency scenes safely, proficiently, and effectively. Engine 1 is a 1988 E-One with a 1500 Hale pump, 60 gallons of Class B Foam and 1000 gallon water tank. 316 is a 2011 F-350 that is used as a utility piece. During the spring, summer, and fall months the truck carries our forestry equipment. This truck also assists during large emergency scenes by transporting equipment, gear, and personnel.
Engine 5/ Tower 1: 651 Center Street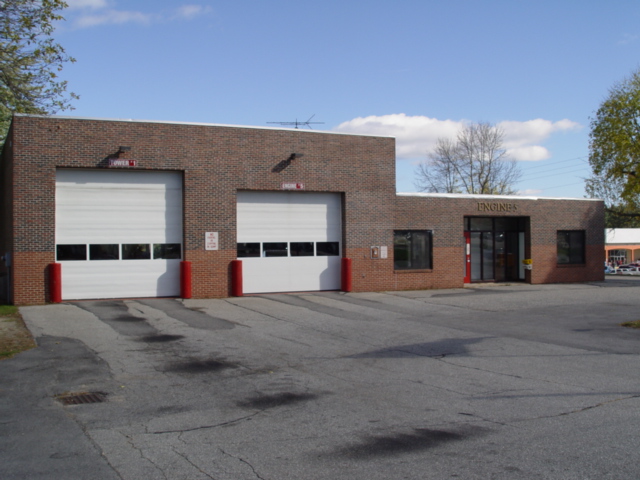 Center Street Station has Engine 5, Tower 1, 317 (utility truck), Rescue 1 (Special Response Truck), and Marine 1 which is all manned by two Lieutenant and five firefighters.
Engine 5 Tower 1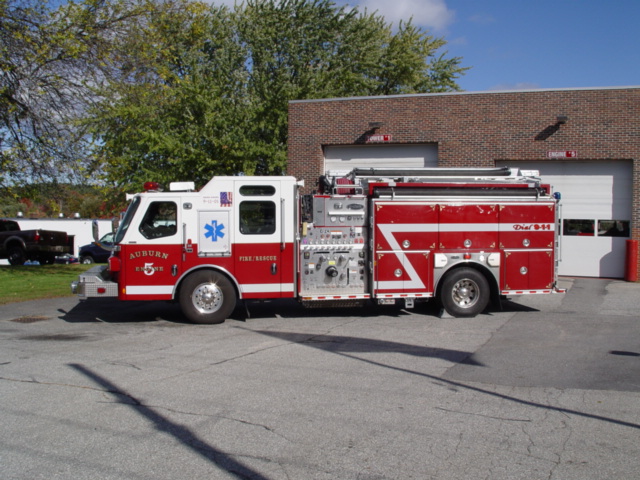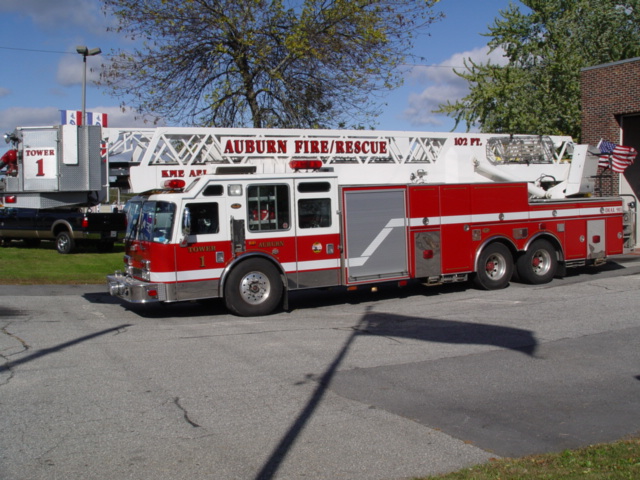 Rescue 1 317 Marine-1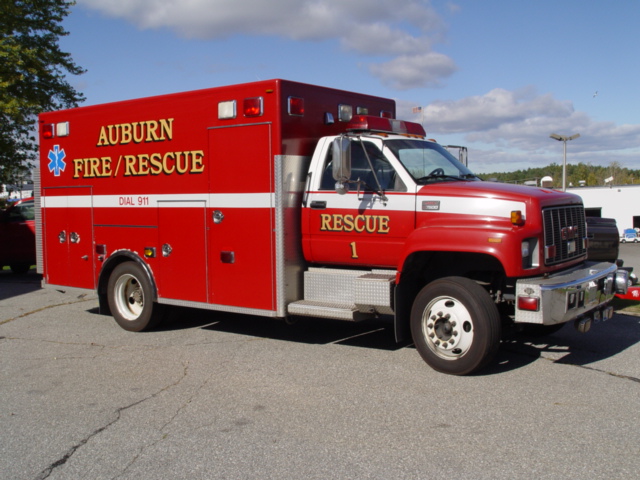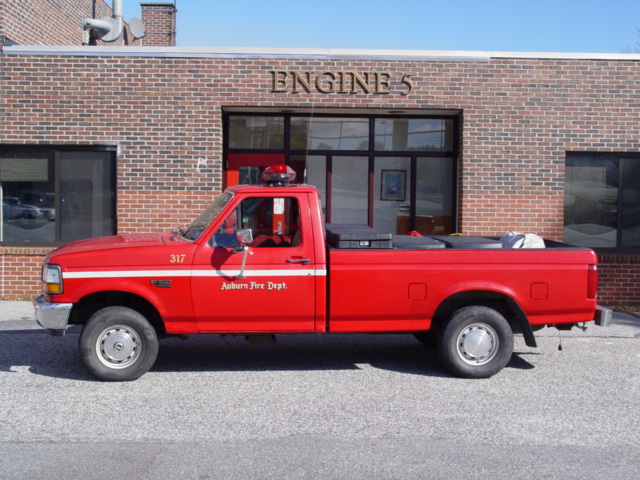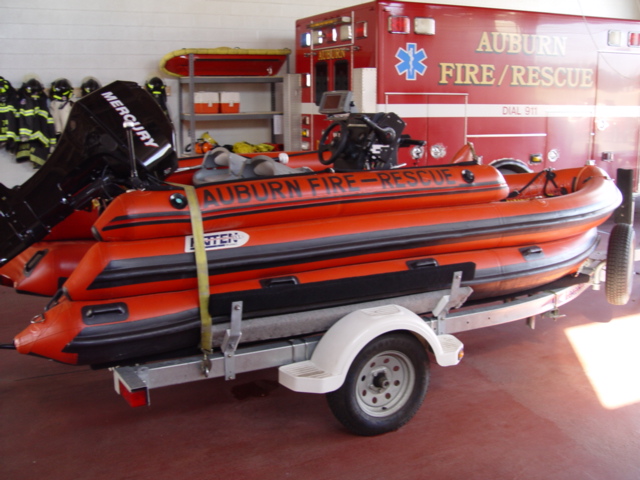 Eninge 5 is a 2008 E-One Quest Cab with a 1750 Hale Pump and 1,000 gallon water tank. This truck is equipped with a CAFS system along with a set of Amruks extrication equipment and other tools that are needed to perform fire fighting tasks. Tower 1 is 2004 KME rear mounted 102' aerial truck that has an assortment of ventilation, rescue, and salvage equipment on it. Rescue 1 is a GMC truck that carries additional equipment for special calls. These calls include trench rescues, low and high angle rope rescues, and additional airbag and cribbing equipment. This truck is not staffed however the on duty crews, if deemed that the truck is needed, will staff it. This was the formal "Rescue 1" that provided paramedic services to the City of Auburn but was taken out of service in 2010.
Engine 2: 180 South Main Street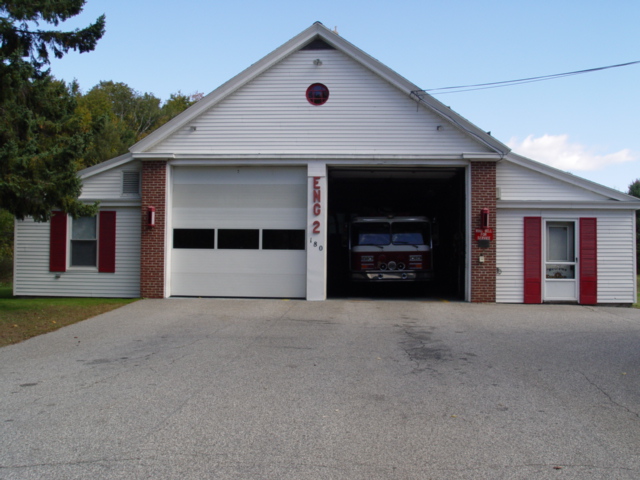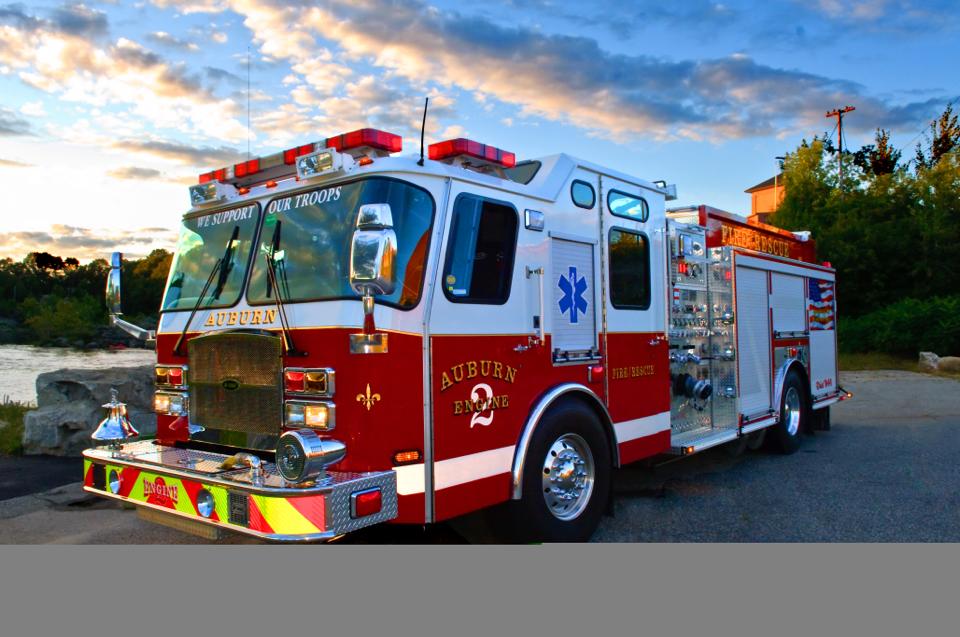 Engine 2 Station is located at 180 South Main Street. It recently placed into service a 2013 E-One Custome pump with a 1750 Hale C.A.F.S. pump with 1,000 gallons of water. This truck is equipped with 30 gallons of Class A and 50 gallons of Class B foam along with many other specific tools relating to Auburn. This station is staffed with one Lieutenant and two firefighters.
Retired Appartus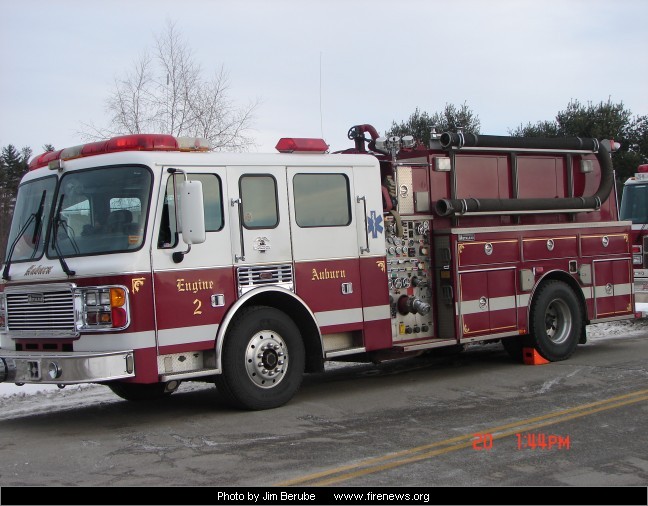 1999 American LaFrance Eagle with a 1,500 two stage pump