Updated On: Oct 303, 2012
Pool Safety Tips:
The Auburn Firefighters would like to remind everyone that we are coming into pool season and would like to give some tips for Pool Safety:
Create child safe zones

Have a fenced in pool and keep pool gates locked and latched

Enter young children into a water familiarization or swim classes

Always supervise children around the pool area

Have an alarm in pool and spa areas to warn you about someone entering that area

Buy and use pool and spa covers (purchase one that can hold an adult)

Parents are encouraged to create a home / pool safety checklist and follow it

Place tables and chairs well away from the pool fence to prevent children from climbing into the pool area.

Keep toys away from the pool area because a young child playing with the toys could accidentally fall in the water.

Remove steps to above ground pools when not in use.

Don't consider a floating device a substitute for supervision

Learn CPR and pool safety tips allowing with purchasing safety equipment

There are on the average 6000 to 7000 deaths annually caused from drowning in the U.S.
Forty percent of all drowning deaths are children under the age of five.
Drowning is the third most common cause of accidental death annually in th U.S.
Most drowning occurs within a few feet of safety, and many occur due to a lack of supervision by responsible adults.
Here are some safety videos:


Stay Safe and Have a Great Summer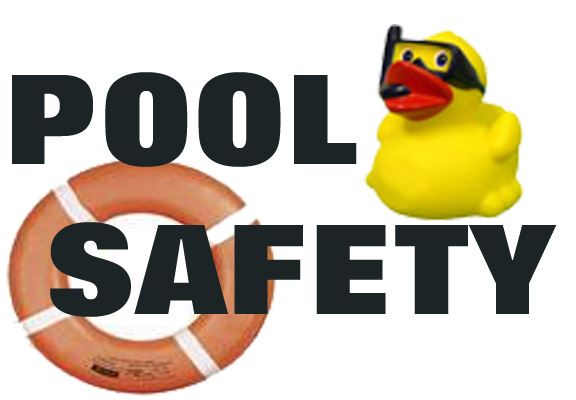 Statistics and info provided by CE Solutions Online Training
_________________________________