Newly Promoted Lt. Dionne
Auburn Fire Chief Geoff Low would like to announce the Promotion of Firefighter Richard Dionne to the Rank of Lieutenant.
Lt. Dionne has been assigned to Engine 3 at Central Station. His previous assignment was the driver / operator of Engine 2 where he gained valuable knowledge and experience dealing with all types of emergency calls within that district as well as the rest of the city.
Lt. Dionne joined the Fire Department in February of 2000. He is a Registered Nurse, with a degree in nursing from CMMC School of Nursing. He is also a Veteran of the U.S. Air Force , serving during the Desert Storm Conflict. He also graduated from Oak Hill High School.
He currently resides in Auburn and is married to Tracy, who is also a Registered Nurse, she is employed at Central Maine Medical Center. They have two kids, Emma and Jack.
Lt. Dionne is an EMT/ Paramedic. He also has several duties in the Fire Department, which include EMS quality assurance. His hobbies include hunting, camping and spending most of his free time with his family.
Congratulations from all your Brother Firefighters!!!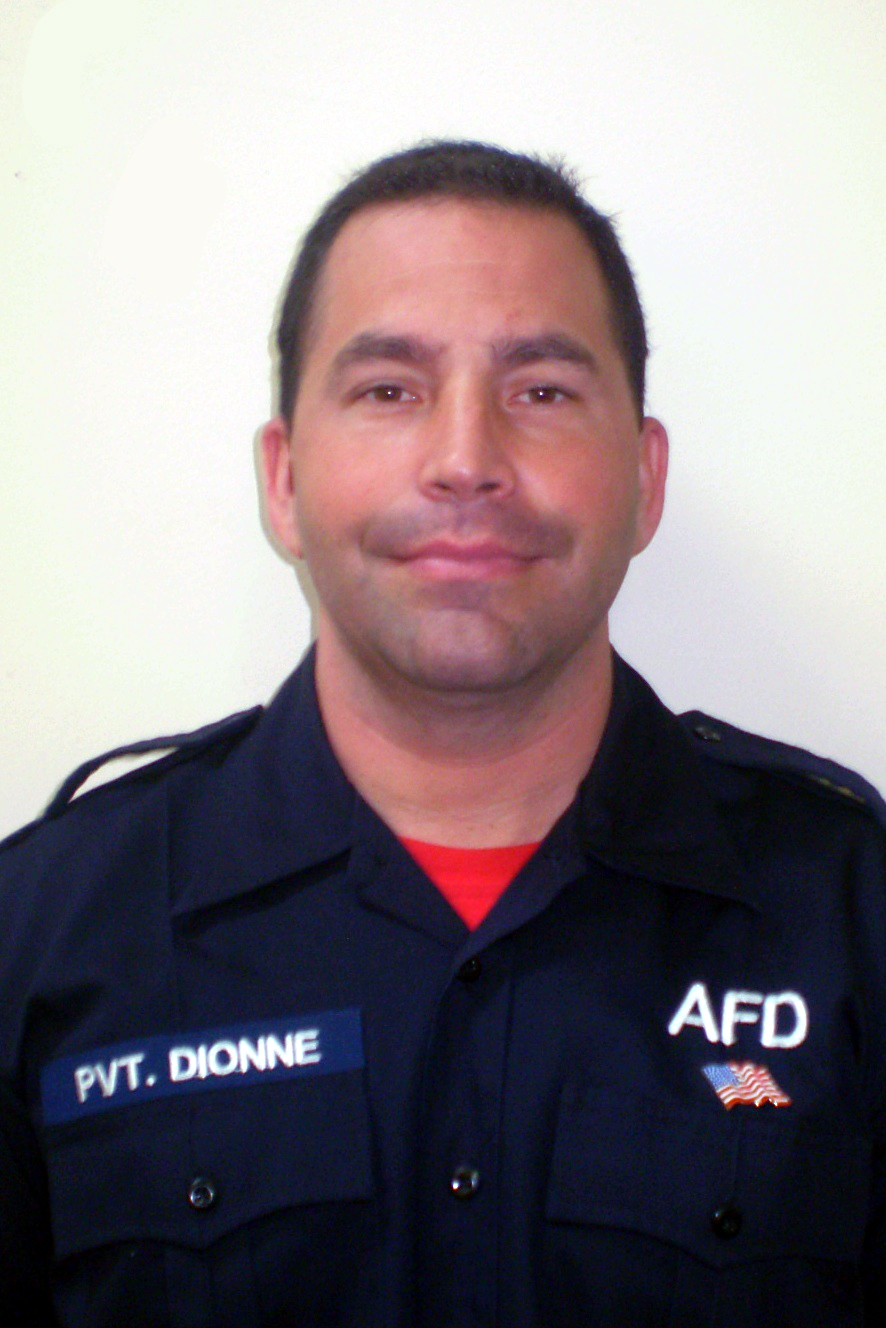 Lt. Richard Dionne